I would like to thank our Science Department for providing students and families the opportunity to explore the Pacific Ocean in search of whales. ~Dr. Rumayor

Glick H.O.P.E. club members created Kindness Rocks with Empire Elementary students for Kindness Week.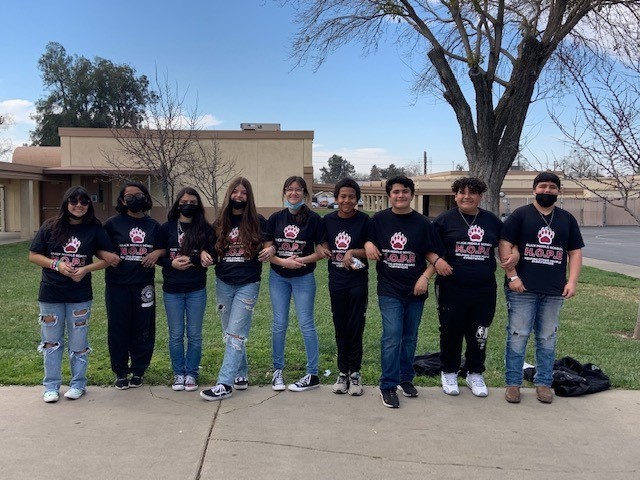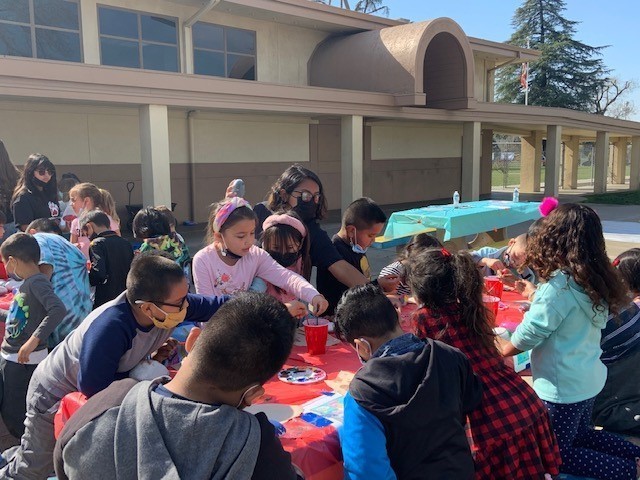 2022-2023 Registration for Kindergarten and Transitional Kindergarten has begun, and TK-K registration can be completed on-line'

Please join us in thanking our EUSD School Counselors by recognizing January 31st – February 4th as 'School Counseling Week'.

The Federal Government is providing four free at-home COVID-19 rapid antigen tests per household. These free tests can be ordered through the following web site: covidtests.gov

Welcome Back EUSD Families … Please be sure to conduct a 'Wellness Check' for your children before school each morning. Any temperature above a 100.4 degrees Fahrenheit is defined as a fever

The Grizzly Nation would like to thank all of our parents and families who attended and supported the Grizzly Music Program this past Friday, December 10th. We're very proud of our students' performance.

The Grizzly Nation would like to wish Glick's Boys' Basketball Team good luck this week during their basketball tournament at Cesar Chavez Junior High School in Ceres.

Congratulations to Mrs. Jennifer Salazar, School Secretary, for being Glick Middle School's nominee to the EUSD Employees Making a Difference Recognition Program!

Glick's Music Program will be hosting a Winter Concert on December 10th at 5:30 pm in the Grizzly Den.

November Literacy from the Empire Library Students peer-editing their "Grit" Personal Narratives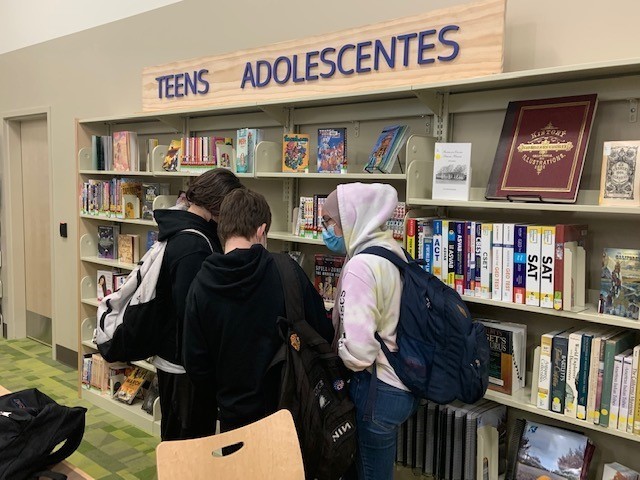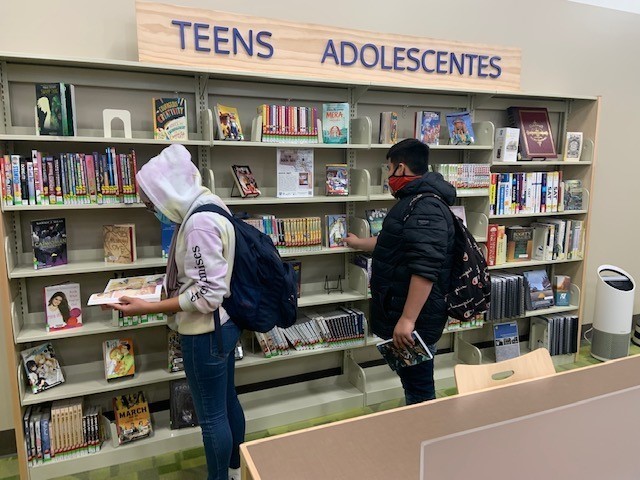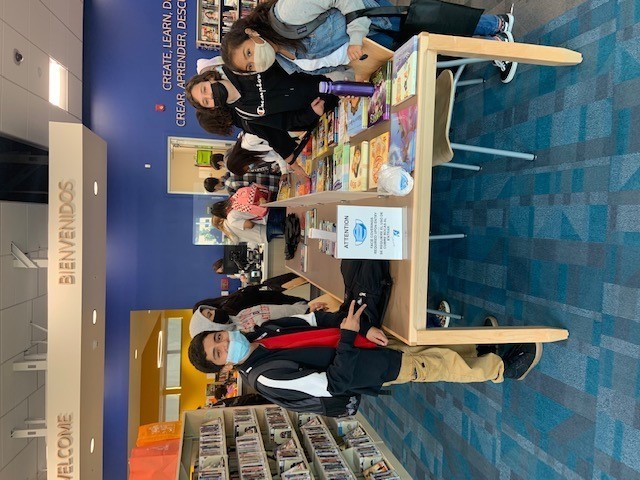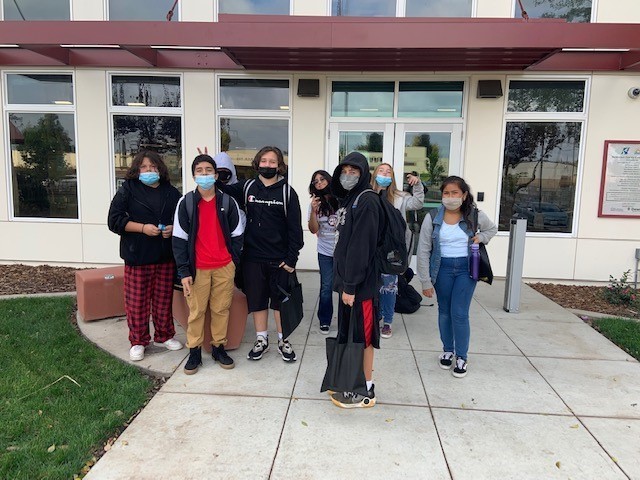 Grizzly Ambassadors who completed the "Conflict Resolution" training.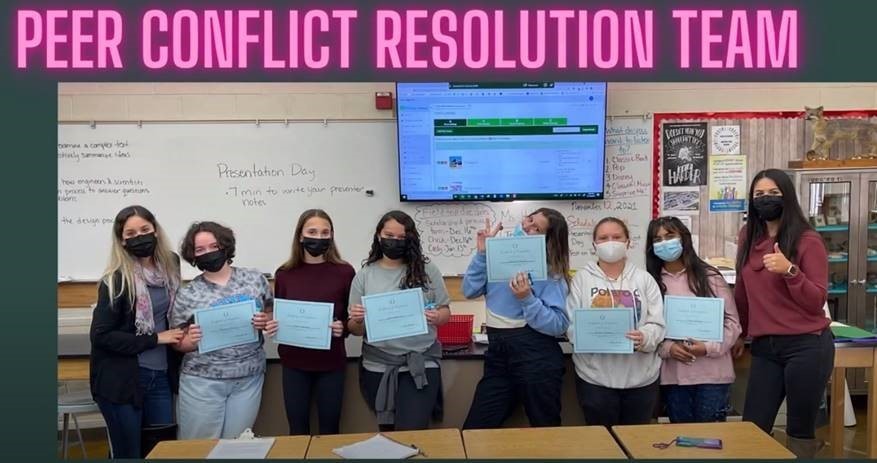 Great News … The Department State Architects has approved EUSD's plan to build and install 'Shade Structures' to accommodate students at every EUSD school.

The Hispanic Youth Leadership Council honored the cultures and traditions of Dia de los Muertos by planning and hosting an event November 2. It was a collaboration between ELA, Spanish, and AVID classes. Students made sugar skulls, learned about the significance of the ofrenda, and went on a scavenger hunt. At the end, students enjoyed pan de muerto and Mexican hot chocolate. Our HYLC students, colleagues, and families donated resources and many hours to make this event a success. It was awesome to see students have the opportunity to collaborate, lead, and develop an appreciation for different cultures. I'm proud of the creativity, curiosity, and compassion of our young people. They give me hope.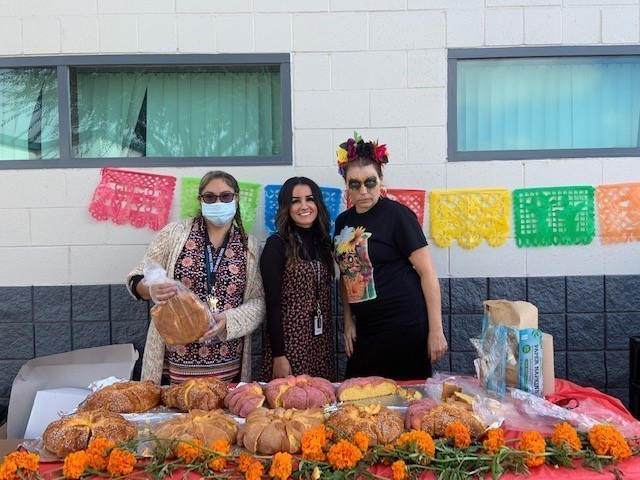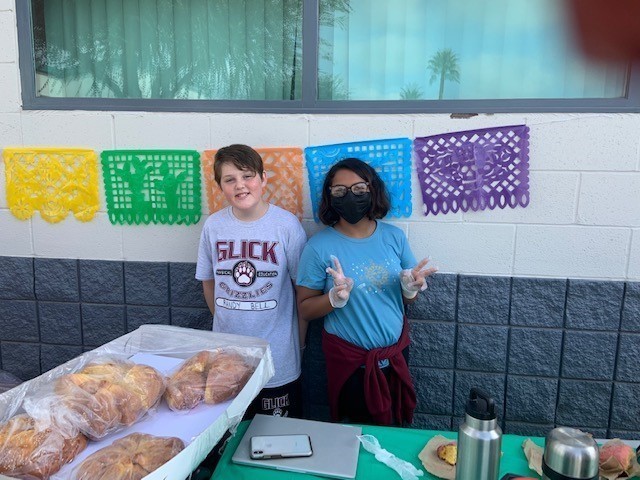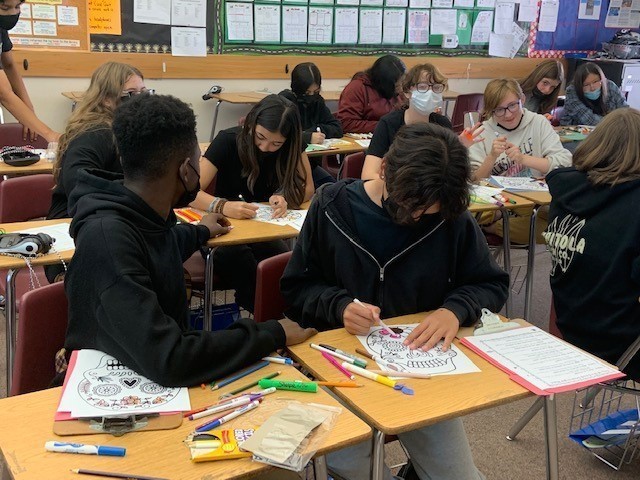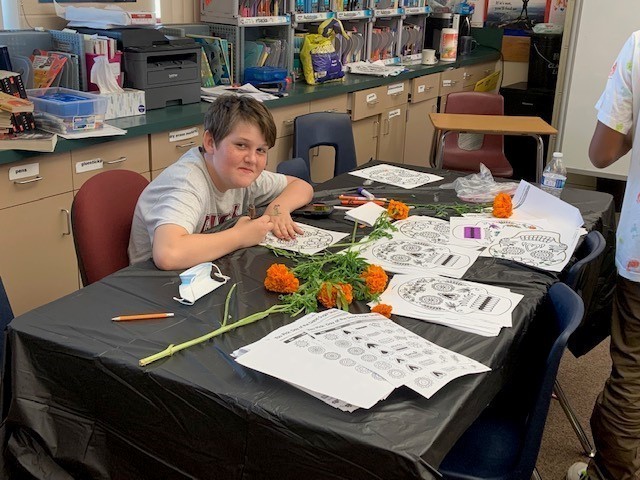 Literacy Push I would like to share a positive student experience that occurred today in a push towards improving student literacy. Today, Jamey Olney, Yulissa Tafolla, and 20 Glick students walked to the Empire Library, where they received a guided tour of the library and were issued library cards. When arriving at the Library, many students did not even know the library was there or existed. After the guided tour, students were able to walk around and check out books. The students were visibly excited to have access to checking out books. The students also received a book bag and had the choice to receive a book for free. I like to applaud the efforts of Mrs. Onley for doing her best to support the growth of her students in literacy as well as offering them the opportunity to learn more about their community and what it has to offer. Jon Valenti, M.A.Ed Assistant Principal Norman N. Glick Middle School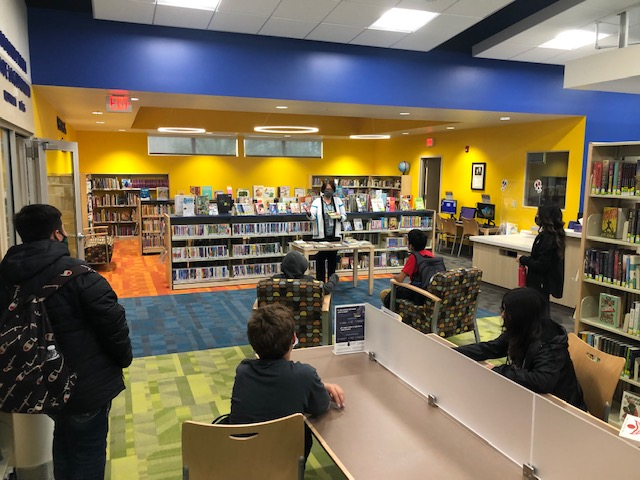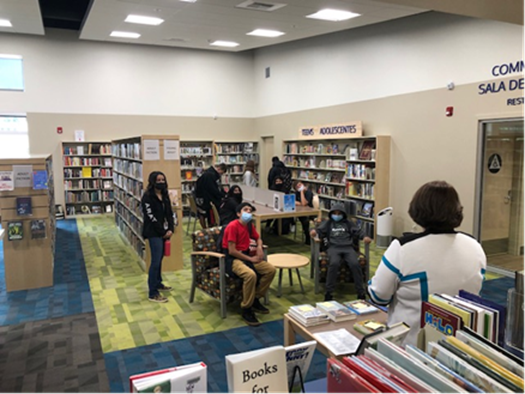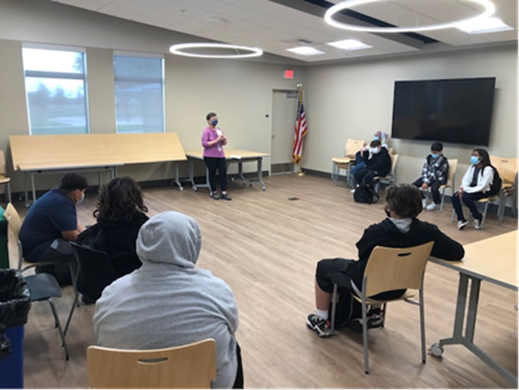 TIME CHANGE 'Fall Back' one hour on November 7th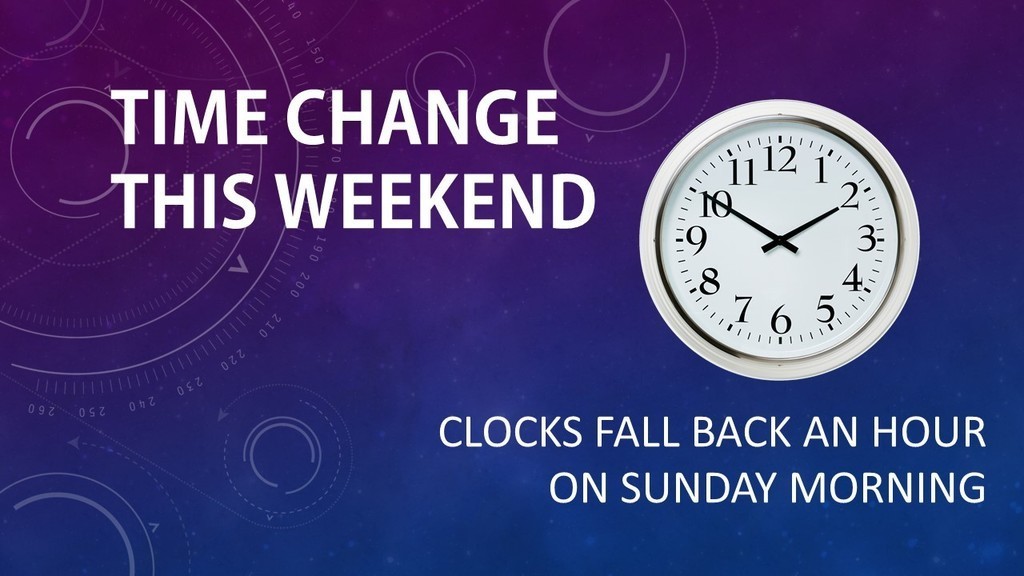 Congratulations to our running club. Several of our students completed their first 5K on October 30th. Go Grizzlies!

Read 180 Graduates from Glick Middle School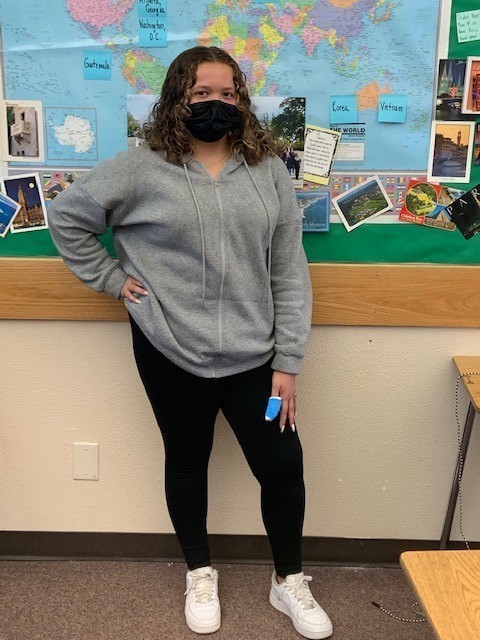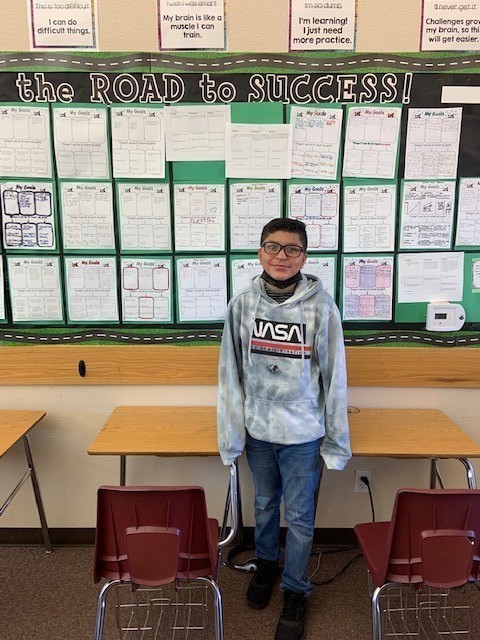 Glick staff enjoying Halloween with our students.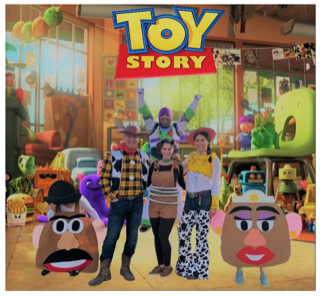 The weather's changing and our time will 'Fall Back' one hour on November 7th … Please be extra careful and cautious when walking or driving to and from school!